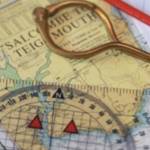 After our successful trial of the Day Skipper theory live online day sessions, we've added some Evening classes to our schedule.
They will be taught in 2 evenings and a weekend session a week. Evening sessions are 1800-2100 with a 30 minute break in the middle, Day Skipper courses are run on Monday & Wednesday evenings and Saturday mornings. The Coastal/Yachtmaster courses are run on Tuesday & Thursday evenings and Saturday afternoons.
During the first week, the Day Skipper course will be held all day on the first Saturday. The Coastal/Yachtmaster will be held all day on the first Sunday. The day's will be split in to 3 sessions.
Both courses are scheduled to finish on Saturday 6th June. The end of course assessments for Coastal/Yachtmaster will take place in your own time after this date.
The Instructor led sessions will be conducted online face to face which allow full participation from Instructor and Students, if you miss a session, we aim to record the sessions so you'll be able to catch up.
We will send the RYA Student pack containing the practice charts and exercise questions, you will need access to the internet either on a computer/laptop or a tablet. It maybe possible to join the sessions via a mobile, however you may not get the full benefit of the training on a small screen.
You will need to have your own plotter and dividers to take part in the courses. If you don't have them please let us know.
Booking can be made online via our parent company SeaRegs Training,  or by contacting the office.
Please note, if you intend to use the Day Skipper Theory course for Commercial reasons, or the Yachtmaster theory as a route to MCA Master 200 or OOW 3000, you will need to have the final assessments invigilated. This can be done in person at our centre once we are able to do face to face training again.