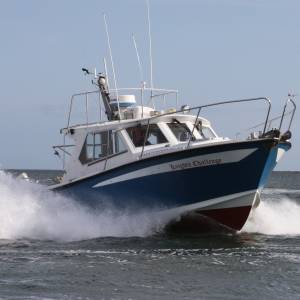 An RYA Yachtmaster Certificate of Competence is often the ultimate aim of aspiring skippers. It is a well known, highly respected qualification worldwide, proving your experience and competence as a skipper.
We provide 4 tailor-made training days to prepare you for the exam, which we give 1 days for following the course.
Book on a Yachtmaster Coastal/Offshore Prep week below. Future dates are available, please contact the office for details. 
Price: £995
Previous Experience: VHF/SRC Licence, Valid First Aid (RYA, STCW or SeaFish)
Coastal-30 days, 2 days as skipper, 800 miles, 12 night hours (this halves if you hold the Coastal Skipper course completion certificate). Half of the sea miles must be in tidal waters
Offshore-50 days, 5 days as skipper, 2500 miles including 5 passages over 60 miles, 2 as skipper and 2 overnight. Half of the sea miles must be in tidal waters
Assumed Knowledge: Navigation to Coastal/Yachtmaster Theory level and boat handling to Day Skipper level
Duration: 4 Days (+ 1 day for the exam)
Location: Turnchapel Wharf, Plymouth, Devon, UK
Course Content:
There is no fixed syllabus for this course but we try to focus on areas that you need to work on, and that the examiners tend to look at during the exam. For example:
Skippering Skills
Boat Handling
Seamanship
Navigation
Safety Awareness
IRPCS
Meteorology
Signals
Costs include lunch, snacks, tea & coffee, fuel and mooring fees etc.
THIS DOES NOT INCLUDE THE EXAM FEE