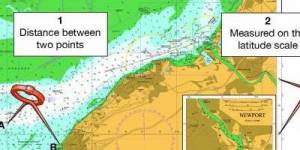 The Essential Navigation and Seamanship Course is an aspiring classroom and online course for anyone interested in sailing, motor boating, sea angling or diving – or pretty much anything else on the water!
This course will give you the essential knowledge needed when you're afloat, from navigation to safety to passage planning.
RYA Interactive courses can be taken anytime, anywhere and at your own speed. All you need is a device and the internet.
Price: £100
Previous Experience: None
Assumed Knowledge: None
Duration: At your own pace
Course Content:
Charts & Publications
Safety
Engine Checks
Buoyage
Tidal Awareness
Pilotage
Rules of the Road
Weather
Top 10 Reasons to Take the Online Course:
Flexibility – anytime, anywhere, at your own speed
Suitable for all – new crews through to budding skippers
Safety Essentials – all the essential knowledge for going afloat
Simplicity – easy to use, interactive & full of great graphics
Supporting your Knowledge – an ideal accompaniment to your practical course
Complements other Courses – a great starting point for most other courses
Real Skills – use real skills alongside online technology
Best Advice – written by top RYA instructors
Learn it, Try it, Test it – practise what you've learnt
Be Part of it – the RYA's first fully interactive online course
The course fee is £100 which includes the interactive course, the accompanying course pack and access to our instructors. The course can be taken anywhere in the world, however anyone outside of the UK should CONTACT US in the first instance as an additional postage fee will be payable for the course pack.
Pay the fee then send us an email or call 01752 408270 to let us know you wish to take the course, so we can register you on RYA Interactive and email you with your log in details.
Please allow time for our office staff to manually register you during working hours. 
We will need your postal address to send you the RYA Course Pack.
Once you've received the pack you're ready to start learning at your own pace.
We're here to help with any questions throughout the course.