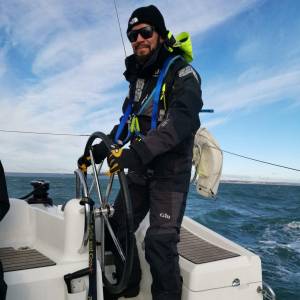 RYA Coastal Skipper is for advancing skippering techniques for sailors with considerable knowledge of sailing and navigation, wanting to undertake coastal passages by day and night. The course consists of skippered passages in a variety of situations. You will skipper more challenging passages and learn more about passage planning, pilotage by day and night, boat handling, safety and emergency situations.
Book on a RYA Coastal Skipper Sail course Below. Future dates are available, please contact the office for details. 
Price: £700
Previous Experience: 15 days, 2 days as skipper, 300 miles, 8 night hours
Assumed Knowledge: Navigation to Coastal/Yachtmaster Theory level and boat handling to Day Skipper level
Duration: 5 Days
Course Content:
Passage Planning & Pilotage
Preparation for Sea
Boat Handling under sail & Power
Emergency Situations
Adverse Weather Conditions
Skippering
Costs include accommodation, all meals whilst onboard (if as a group you opt to dine out one night, this will be at your own expense), mooring fees, use of waterproofs if required.
Optional Extra: